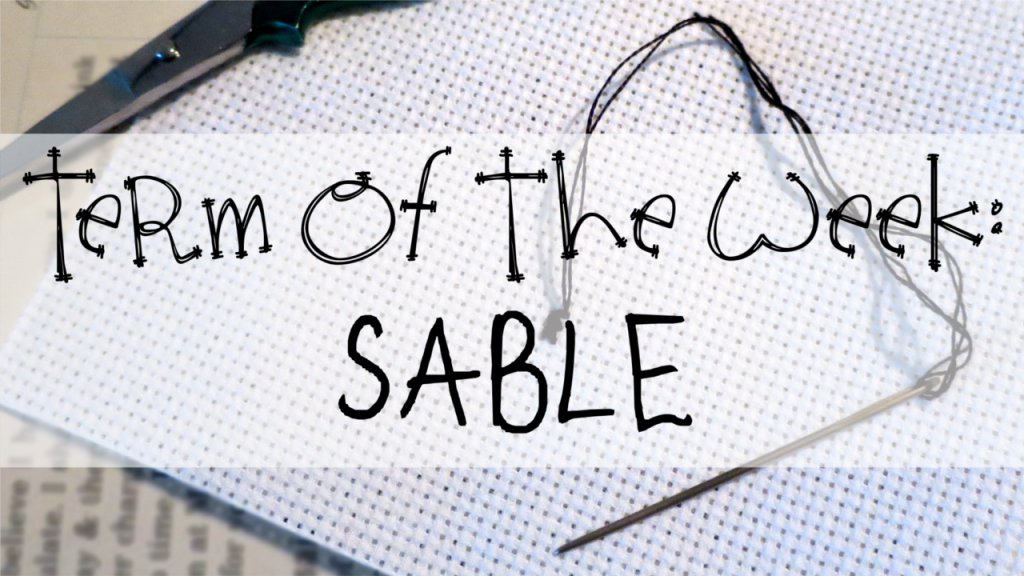 We choose another very popular acronym out of our stitchy bag for this week's Term of the Week! This acronym is much more well-known and popular than SINS.
Unlike SINS, SABLE is not a real word (okay I take that back, it's some kind of animal) but to stitchers it is an acronym that has a pretty big meaning. SABLE stands for Stash Acquired Beyond Life Expectancy.
The big thing about cross-stitch and stash is that stitching takes time, and any chart you buy may never be stitched. Even an extremely fast stitcher can take several months to get through large projects. And there are so many beautiful and adorable things in this craft beyond the stitching itself. From hand-dyed fabric to embroidery scissors to needle minders to scissor fobs to thread to lights to stands, a stash cupboard (or bins under the bed, as the case may be) can and will fill up quickly.
Between the charts for the stitching, the stitching itself, and all the lovely accessories to go with the stitching, the ability to stitch and use everything literally extends beyond the average person's life expectancy. Hence, the word SABLE.
When is this most often used? In the phrase, "I just sorted through my stash! This is definitely SABLE," usually accompanied by picture of the bed/floor/room being covered in fabric, thread, charts, and kits.
——————————————————————————
"Term of the Week" is a weekly blog post highlighting a new word or phrase commonly used among cross-stitchers but not found in an ordinary dictionary. These posts are to help explain the words' meanings in context and provide a resource for anyone wondering what a term like "frogging" means. Check back every Thursday!