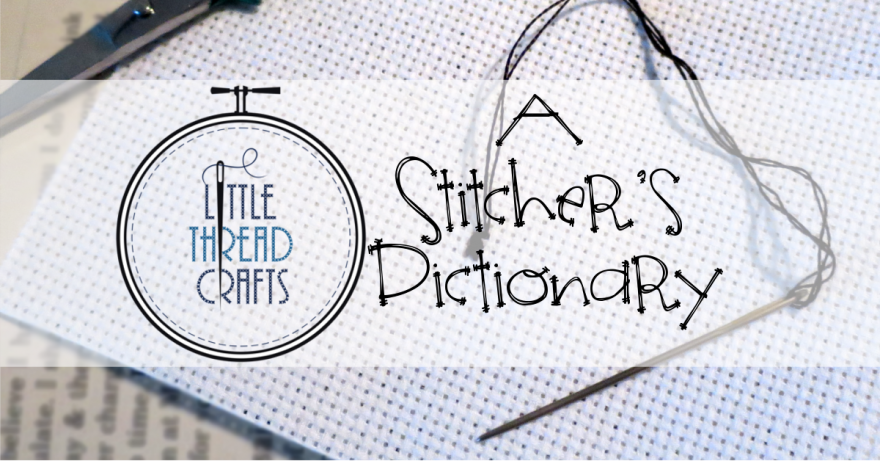 A Stitcher's Dictionary: Table of Contents
Each week on Little Thread Crafts I do a Term of the Week dictionary article, where I pick a common word or phrase among cross-stitchers and explain its meaning. Here they are, all collected, as a Stitcher's Dictionary!
Below you will find an alphabetized list of every term I've done so far. Think of it like a cross-stitcher's dictionary, and this is the table of contents.
Click the word to read the article. Happy Stitching!