Looking For a Cross-Stitch Community? Try Facebook!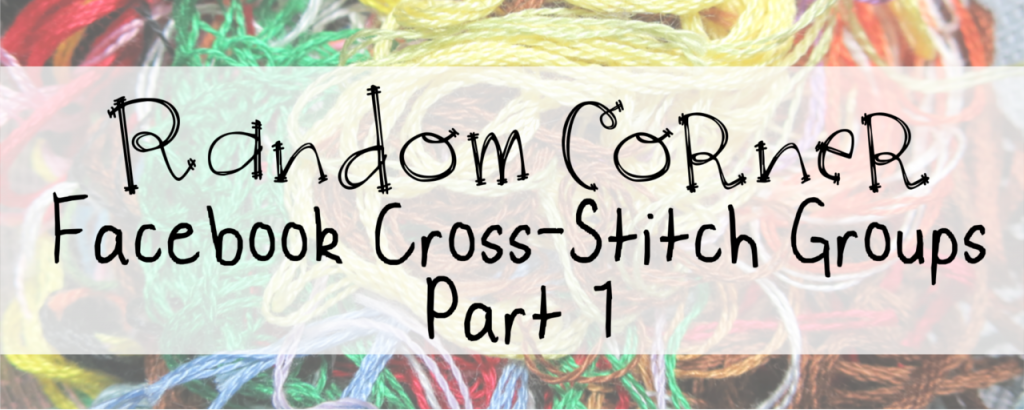 This is part 1 of a multi-part series. This article was originally posted in December of 2012. All information below may have changed!
Read Part 2: Facebook Cross-Stitch Groups Revisited
My mother taught me how to cross-stitch when I was 8 years old. She bought a little cartoon smiling flower, showed me what to do, and let me at it. It took a very long time to finish for how simple it was, I would guess around a year – but that's what you get when you've got an eight year old trying to do a task that does require some time and patience. But finish I did, and after my mother did the backstitch for me (and added a tongue on the smile per my request) I proudly stuck it on my wall for many years.
I faded in and out of the craft until I was 17, after a rough year where I dropped most of my hobbies and activities and was looking for something new to set my sights on. Once I got back into it I got back into it bad. I fell in love with everything about, devoured project after project, and made stores like Joann Fabrics (which I was blessed enough to have only five minutes away) my new favorite place to shop.
But do you know what I believed? Beyond my mother and my grandmother, neither of whom cross-stitch anymore, I never met one person who cross-stitched or even knew what cross-stitch was. I knew I couldn't be alone in liking it, considering there was still a market for it, but I figured there couldn't be anyone in my area as I would've run into them in the last ten years, surely.
I first discovered that there were cross-stitch groups on Facebook through a blog called Birdie Stitching, my favorite video game cross-stitch blog by someone I had been following on deviantART. She mentioned a group she was in in one of her weekly blog posts, and I decided to check it out.
It was the best decision of my life! For the first time I had a group of well over 5,000 people who all loved and adored cross-stitch as much as I did. I loved seeing all their work and seeing answers to questions I had. From there I discovered several more groups and joined them all as well. I now have a community to share my passion with, all for the first time!
So, if you're searching for a cross-stitch community to share your passion with, and you're on Facebook, join one and give it a shot! Here are some of the groups I'm a part of:
Note: All of these groups are "closed" to non-members. This just means you can't see what people have posted in the group unless you're in the group as well. This is so people can post pictures of presents they're working on that they don't want the present receiver to see. 🙂 You can still join all of them!
Now that you've heard about a few groups, do you have any plans to join one? Or are you part of some already and have more to recommend? Make sure you leave a comment below with a link to the group!
——————————————————————-
"Random Corner" is a place for all articles related to all manners of cross-stitchery and the cross-stitch community that don't fall into the topics covered in the regular weekly schedule. There is no set schedule for Random Corner articles, they're just random!