Term of the Week: Procrosstinate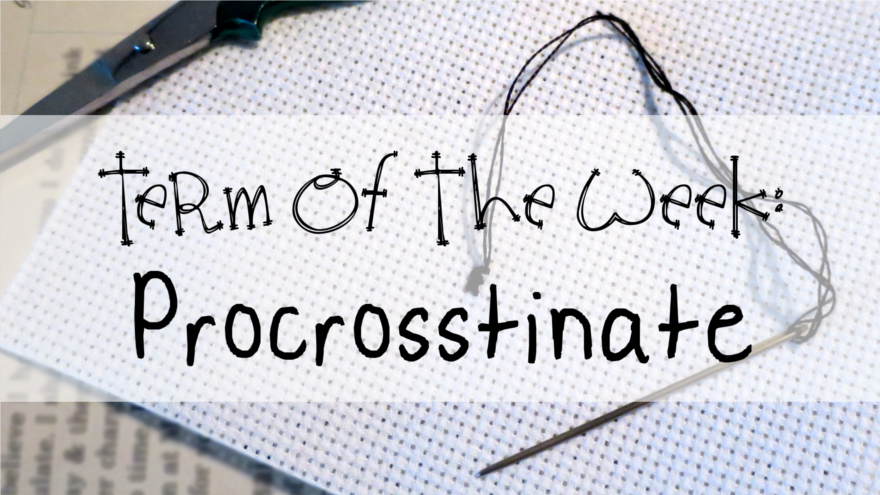 Term of the Week: Procrosstinate
This week's Term of the Week is a fun one, and one you can find on a coffee mug! I thought it was cute and wanted to share. So without further ado, here is the definition of Procrosstinate!
Procrosstinate

verb: To Cross Stitch when you could be doing housework
It's like procrastinating for stitchers! How many other stitchers have avoided housework, homework, actual work, and any kind of other work you can think of because stitching is so much more fun and enjoyable? I know I definitely procrosstinate… maybe a little too much sometimes… everything in moderation!
I got the definition off of this cute mug from the YarnTree website:
The mug shows up in posts in my Facebook cross-stitch groups every couple of months, it seems. This definition feels so true I thought it would be worth a share!
——————————————————————————
"Term of the Week" is a weekly blog post highlighting a new word or phrase commonly used among cross-stitchers but not found in an ordinary dictionary. These posts are to help explain the words' meanings in context and provide a resource for anyone wondering what a term like "frogging" means. Check back every Thursday!