Displaying My Minis!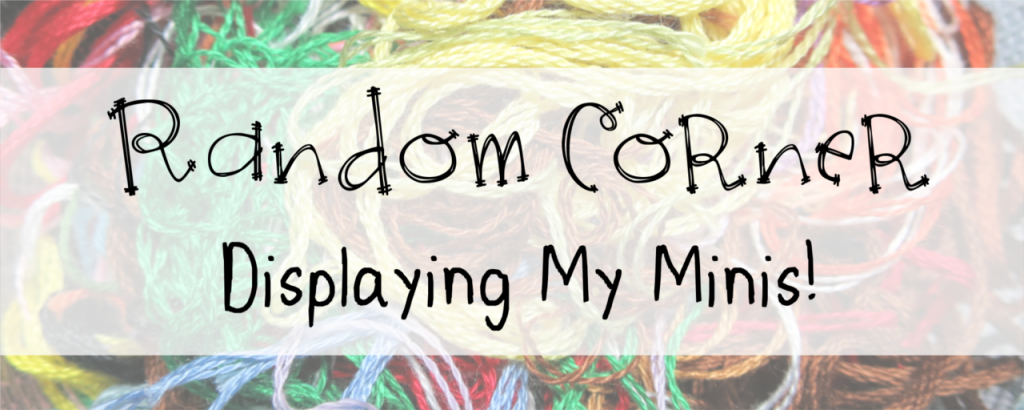 So, after much procrastination and delay and the purchase of more thumb tacks, I have finally finished display the majority of my small kits, and thought I would share!
The mini cork board strip on the whiteboard above my desk was overflowing with my mini kits. I had them piled one on top of the other on the hooks, and I needed a better way to display them. So! I finally got more thumb tacks and hung up the ones that won't fit on the cork board. 🙂
If you're curious, here are the articles on these finishes, with information about the kit and the design:
Friday Finishes #12: Love Bug 2012
Friday Finishes #16: Frog and Bee
Friday Finishes #17: Snoozing Kitty
The Dragonfly and the two Christmas bears don't have articles yet! I will update when they do!
That "Welcome Home" house is one of my favorite finishes. There will be an article on that soon!
The only finish pictured here to have an article is the Seashells:
Friday Finishes #20: Seashells
The other articles will be coming soon!
My Sleepy Moon finish is still missing – I haven't been able to find it. 🙁
Friday Finishes #13: Buzzing Bumblebee
Friday Finishes #15: Noah's Ark
I have more finishes displayed around the room, but I like to keep all my mini kits in one place, so this is where they all ended up. 🙂 The humming bird doesn't have an article, but it will soon!
And that's it! How do you display all your mini kits? Leave a comment and let me know!