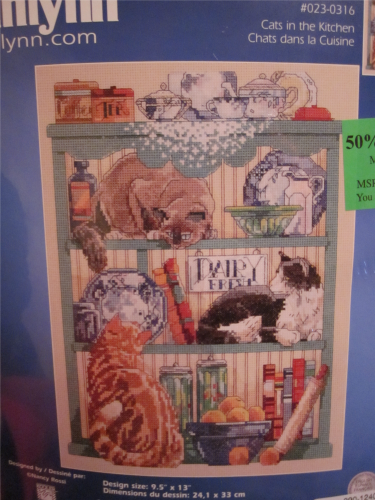 So remember that little thing that I called my Cat Rotation that I talked about a long, long time ago?
It was a complete and utter failure. Which is why this particular article is coming now rather than in February like it was supposed to.
I think I set myself up for failure with a scheduled routine. There was no way I was going to be able to find consistent time to stitch; the week I was supposed to be stitching on this, for example, I didn't end up stitching at all that week. And then I went on vacation and was supposed to take my stitching with me to work on, which I did… but I never once picked up my needle. And then there's the fact that large projects and I don't agree with each other and yeah, this rotation went nowhere fast.